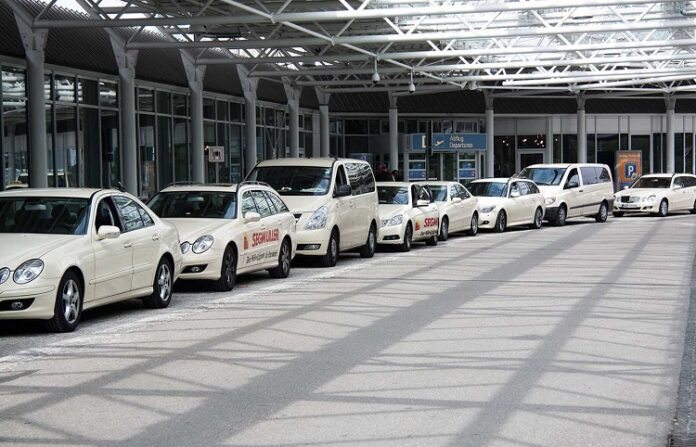 You've just exited through the automatic doors into Heathrow airport's arrivals hall and what next? Well, your holiday representative would be waiting there to escort you to a car to transfer you to your hotel if you've booked a package holiday – that's easy.
However, if you are an independent traveller you will have to plan the next leg of this journey by yourself. Although like most airports, Heathrow does offer a public transport link to the city and it is obviously the cheapest and for some, the most efficient way of getting to the city centre, however, this public transport ride might not be the right solution if you want to go to an area that is a bit hard to get to, or you arrived late at night, or you have tons of luggage and small kids in tow. Or, you might be fancying the luxury of being chauffeur driven to your place of stay without having to worry about checking the maps and timetables.
So we've shortlisted the most inexpensive and best ways to arrange for a Heathrow airport transfer for yourself.
Taxi transfer
Going for the taxi stand is not usually just the most expensive solution, but also the most uncertain one. Since price and queuing times are difficult to predict, there is a great risk of you getting ripped off. If it is a new destination, do some math beforehand on what it would cost you to go from Heathrow airport to your destination and fix a price or an approximate quote with the taxi driver before you set off. Heathrow airport's and the London's tourist office's website provides advice about travelling to and from the airport and also informs you on scams that you need to be wary of. For instance, once the website warned tourists about cab drivers taking advantage of first-time travellers by opting for busy or circuitous routes towards the city. They also advise bringing small denominations of the local currency to ensure that you don't become a victim of the no-change fraud.
Private Transfer
Booking a taxi eliminate the uncertainty of costs and queuing time. There are many service providers that provide a worldwide transport service – holidaytaxis.com, for instance, offers airport to city transfer services not only in Heathrow but in more than 12,000 destinations in over 130 countries. Other such options include skyscanner.net/airport-transfers and holidayestras.co.uk.
Shared Transfers
Heathrow also offers an inexpensive shared shuttle service transfer. Although it does not go to every destination and will drop you to the nearest hotel or point to your destination, and it won't be the fastest solution either as there will be some stops along the way, however, you'll have the benefit of being able to book and pay upfront, which eliminates the uncertainty.
Uber
It's not just Heathrow airport – Uber has its presence in more than 400 cities around the world. You can book your airport transfer through Uber as soon as you are done collecting your luggage from the baggage claim of Heathrow and ready to move out. Uber's app provides details on the pick-up location and also informs you on whether it has flat-rate fares from the airport to your destination.
Car hire
Booking a private car offers the most flexible and luxurious solution, however, it isn't any cheaper than a taxi ride in any way – in most cases, it costs a lot more. You have the option to search the net to book a car directly from the UK based office of any car rental company or via some trusted broker.