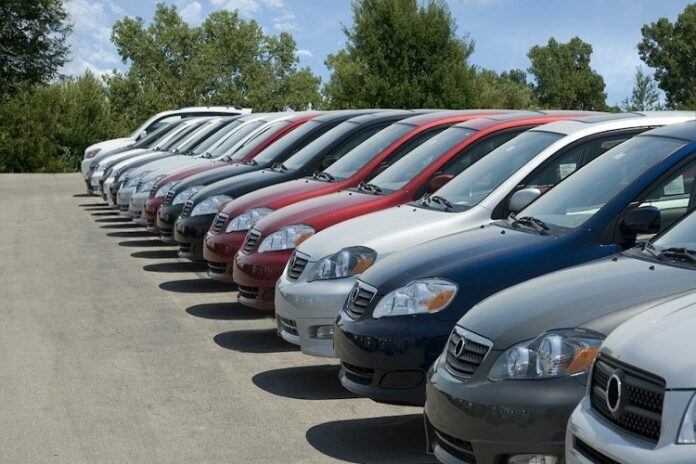 A significant number of people cherish the experience of buying a brand new car due to its current state and resale value. However, buying a pre-owned vehicle is becoming a feasible alternative because it will enable you to save massive amounts of money.
You'll not also suffer the depreciation that the first owner experienced. The used car market is gaining traction in the United Kingdom with some of the best used cars in the UK discussed below.
Nissan Leaf Hatchback (2011-2017)
You can quickly get a used all-electric Nissan Leaf for just 6,000 pounds despite a new one prevailing at around 25,000 British pounds. This is an eco-friendly car, which means it will fit the current environmental awareness campaign. However, Nissan Leaf will only be suitable if you don't need to make very long journeys.
Ford Focus Hatchback (2011-2018)
Despite being among Britain's top five best-selling cars, the Ford Focus is known to suffer heavy depreciation, which might create a perception that it is not attractive. However, statistics show that a huge number of people buy this car in it's used state due to its availability in the market and its overall competence on the road.
Seat Leon Hatchback
Seat Leon, mostly known as a family car due to its sufficient interior space, remains one of the United Kingdom's best-used cars. It offers almost the same package to the Focus described above but has an extra taste of style, which provides a cutting edge over other used cars.
Skoda Yeti SUV (2009-2017)
Skoda Yeti is a special utility vehicle that has, predominantly, been used for family transport. Although production has been discontinued, this car has a large following and loyal customers. One of the standout features of this car is the raised ride height, which allows for a good view of the road.
Lexus IS Saloon
Lexus IS is a classic car that has a huge number of admirers across the country. It is readily available in the market due to a large number of people disposing of it for other SUVs. Lexus IS Saloon has always been used as an 'alternative' to the executive trio of Audi A4, Mercedes C-Class, and BMW 3 Series, which is a clear indication of its prestigious status.
Dacia Duster SUV (2012-2018)
If you are looking for the cheapest special utility vehicle, look for Dacia Duster SUV. This car will offer everything you will need in an SUV and also serve you for an extended period due to its slow depreciation. Moreover, second-hand owners of Dacia Duster SUV benefit from resale and residual values.
Jaguar XF Saloon (2007-2015)
Jaguar XF Saloon, first generation, is a standout vehicle that you should have, especially if you are looking for something luxurious. It is highly preferred due to its attractive interiors and memorable driving experience.
Kia Cee'd Hatchback (2012-2018)
Competent in almost every area, the Kia Cee'd is an excellent family car. It is well-built and spacious to accommodate several members of the family. It might not be the most classic and stylish car you will get, but it is good enough to cruise comfortably on the motorway.
Vauxhall Astra Hatchback
There is a reason why Ford Focus and Vauxhall Astra always appear on the monthly list of best-selling cars. The Astra, as it is commonly known in the streets, is a robust all-around car that you should own. It is a typical family car that a considerable number of people are buying in trading places.
Honda CR-V SUV (2012-2018)
Since 1995 debut, Honda CR-V SUV has been a huge global success. It is a car that has been made with SUV capabilities of meeting the daily priorities of the user rather than go-anywhere prowess.
Like the rest of Honda range, CR-V SUV is a car that follows the entire user-friendly ethos, hence making one of the best used vehicles in the industry.
The performance of a used car depends on the model and the rate of depreciation. Some models perform excellently in the used car market while others perform poorly.
You can get a good car that will offer you sufficient benefits and good resale value in the used car industry. Buying a used car is a cost-cutting strategy that you should consider. If you want to learn more about purchasing used cars, visit this website https://mysqmclub.com/ for further details.